You are currently browsing the category archive for the 'adidas' category.
Hi everyone,

adidas unveiled Nitrocharge, a brand new energy-retaining football boot designed for the next generation of footballer that follows the legacy and successes of the existing iconic predator, adipure & f50 ranges.
Hi guys,

adidas have announced a significant milestone on the road to the FIFA World Cup 2014 Brazil by announcing a partnership with Brazilian giants Flamengo.
Read the rest of this entry »
Hi all,

AC Milan and adidas unveiled the Rossoneri's 3rd kit for the 2013-2014 season. A gold based kit colour which combines AC Milan traditional black and red colours.
Hi everyone,

At the beginning of the 2012-2013 Champions League season, Puma, adidas and Nike had respectively 3, 10 and 14 teams in the race. The final will oppose an adidas and Puma team. What could be Nike, adidas and Puma marketing approach for the final in Wembley?
Read the rest of this entry »
Hi everyone,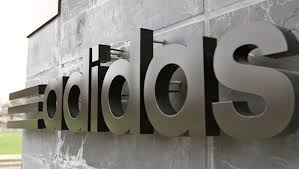 I recently learned that Michael Riehl, my boss when I was working at adidas in Sports Marketing passed away. This news deeply shocked and saddened me.
Read the rest of this entry »
Hi everyone,
To celebrate the launch of the new Chelsea FC home shirt for the 2013/14 season, adidas has launched a bold new campaign – 'It's Blue, What Else Matters' encouraging Chelsea fans across the globe to go 'all in' and buy the new 2013/14 home kit before seeing it.
Read the rest of this entry »
Hi guys,

The Champions League Final in Wembley will feature a brand new adidas ball. The ball has been designed to celebrate the UEFA Champions League Finals that have taken place at the 'home of football' over the last 50 years.
Read the rest of this entry »
Hi everyone,

Lionel Messi will lead an all-star cast in a charity match held in Chicago this summer. The Barcelona and Argentina superstar will be joined by the likes of Cesc Fabregas and Thierry Henry, while France and Juventus legend David Trezeguet is among a list of 'veterans' also taking part.
Hi everyone,

As many of you guessed, my yesterday article about Nike acquiring adidas and Puma was an April fools joke. I received some tweets, emails of friends, colleagues of the industry, some wondering if it was true, others in total disbelief. Regardless, it was fun. However, can this happen?
Read the rest of this entry »
Hi guys,

Breaking news: Nike officially acquired today adidas and Puma. The amount has not been disclosed, but some sources confirmed that the price tag is around €80 billion.
Hi everyone,

AC Milan released #thefuture, a fantastic video showcasing the club's values through youth development and the AC Milan Academy. A must watch.
Read the rest of this entry »
Hi everyone,

The Champions League round of 16 is over and we have now a clear picture of the brands present in the quarter finals.