You are currently browsing the tag archive for the 'Old Trafford' tag.
Hi everyone,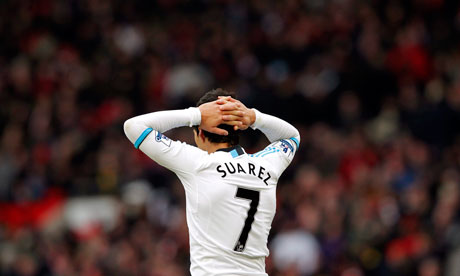 Busy last couple of days in NYC, and couldn't share my thoughts with you on so many topics. Let me start with Liverpool shirt sponsor Standard Chartered who raised obvious concerns about Suarez's despicable attitude (once again) towards Patric Evra.
Read the rest of this entry »
Hi everyone,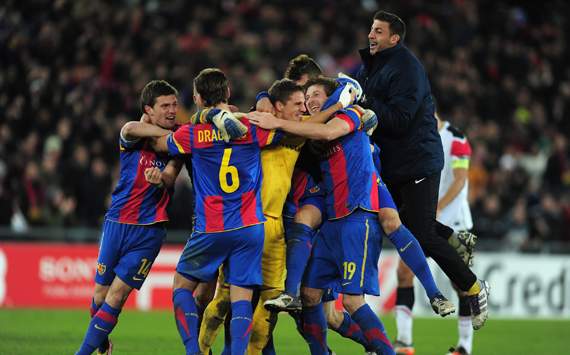 Manchester United chief executive David Gill is to lead an immediate financial review at Old Trafford as the club's owners, the Glazer family, take steps to assess the ramifications of a potential £20million shortfall in prize-money following the club's group stage elimination from the Champions League.
Read the rest of this entry »
Hi everyone,

Manchester United have reported record annual revenue of of £331.4 ($537m) million up from £45 ($73m) million from last year.
Hi everyone,

English Premier League powerhouses Manchester United have signed a long-term sponsorship deal with Telecommunications company Viva Kuwait.
Hi everyone,

Football clubs are brands. Nothing new right? In the football marketing world, it is no wonder to notice that the best clubs are simply the richest…….or may be the richest clubs are the best? Regardless its amount of titles, a football club is also measured by its business appeal. Let me share with you an overview of the 15 sponsors of one of the richest football club: Manchester United.
Hi all,

Who said football is a conservative sport with fans dressing up with ripped non fashionable clothes? Well whoever said that had it all wrong. Manchester United is introducing fashion in football by launching its fashionable clothing range: The M Collection.
Read the rest of this entry »
Hello everyone,

On Monday 27th, I published an article about Benfica and Caixa Bank promoting their partnership with an solid marketing activation: A pitch invasion. Today, the online betting company Betfair unveiled an online campaign giving fans the opportunity to go in a penalty shootout session at both Old Trafford and Camp Nou.
Read the rest of this entry »
Hi all,

The FIFA delegation in charge of inspecting the 2018-2022 bidding nation sset sail to England for a 4 day inspection.  The inspection team, led by Harold Mayne-Nicholls, the president of Chilean Football Federation, and includes Danny Jordaan, the head of the organising committee for this year's World Cup in South Africa, arrived in London yesterday to begin its tour of venues and facilties. Read the rest of this entry »